2021 WRX STI
208 payments starting from
$118*
per week, taxes not included
Suggested retail price of
$42,476
Freight, preparation and administrative fees included, taxes extra
Down payment of $0. The total amount required before the leasing period is $135.67 (taxes included). Lease based on a maximum of 20,000 km/year with excess charged at $0.10/km. See our legal section for more details.
Technology
The WRX STI is fitted with a reinforced six-speed manual transmission, linked to the latest version of the central differential on request (DCCD), an exclusive and one-of-a-kind technology in the automotive field. Now electronically controlled for optimal steering and handling, the DCCD offers the driver a choice of three different modes for locking the center differential, as well as the ability to modulate the torque delivered to the front and rear axles depending on circumstances or conditions.
Interior
WRX STI cars are equipped with performance front seats specially designed to comfortably support for hours. The WRX STI Sport model is now fitted with a ten-way electric driver's seat with lumbar support, and covered with high-end fabric, all leather or covered with leather with Ultrasuede® inserts. Putting even more emphasis on performance, the WRX Sport-tech RS and WRX STI Sport-tech models feature Recaro® 8-way power seats with leather upholstery and Ultrasuede® inserts. All versions offer heated front seats with adjustable headrests, the structure of which is designed to reduce the risk of whiplash.
Safety
The directional headlights automatically rotate to follow the movement of the car when cornering, providing better lighting and a higher level of safety. Available on all versions of the WRX STI, these headlights emit a brighter and whiter beam which improves visibility. In addition, the Sport and Sport-tech versions are available with automatic activation of the headlights linked to the windshield wipers, to ensure better safety, even when it is raining.
Québec Subaru Confidence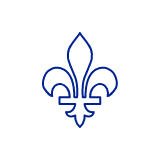 Local Dealerships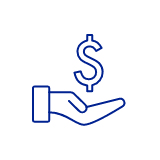 Personalized Offers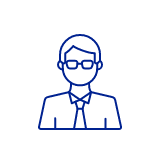 Expert Advice
The new 2021 WRX STI
Engineered to perform.